Social Entrepreneurship with A Triple-Win Formula
|
By Dr Priyanka Jayashankar,
Associate Editor, Microfinance Focus,
and Honorary Research Fellow,
Maastricht School of Management
Microfinance Focus, June 18, 2013: In a far-flung Kenyan village, a last-mile distributor purveys fuel-efficient stoves on his motorbike for low-income groups. Armed with an elbow-shaped stove, a family living on less than $2 a day can dispense with laborious wood collection rounds and allocate more time for income generation. As fewer trees get felled across the savannas, low-cost stove manufacturers, in turn, can bank on carbon credit revenues. Whilst empowering rural communities through product innovation, social enterprises are finding innovative means to combat environmental degradation.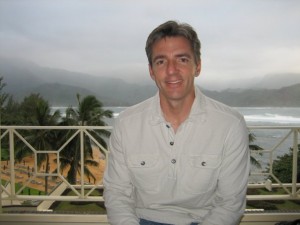 An L3C with a triple-win agenda
The triple bottom line concept of 'people, planet and profit' is finding resonance among companies such as the US-based Paradigm Project. The Colorado-based company has launched energy-efficient products with the brand name 'Ezylife' for bottom-of-the-pyramid markets. The Paradigm Project has monitoring and evaluation tools in place to track the social and environmental impact of its products. It follows the Gold Standard and the UN Clean Development Mechanism for monitoring carbon credit generation.
"Carbon offsets make up 70% of our revenue stream this year," says Neil Bellefeuille, the founder of the Paradigm Project. As an L3C (low profit limited liability) entity, the Paradigm Project can tap a mix of both philanthropic funds and commercial capital. The company is yet to reach the stage of distributing returns to investors. However, Bellefeuille is hopeful of generating returns close to the market returns through carbon offsets and product sales.
Currently, 95% of the Paradigm Project's funding comes from impact investors, which include high net worth individuals, Spring Hill Equity Partners and the Calvert Foundation. The organisation plans to rely fully on commercial funding in the long-run to meet its working capital requirements.
Alluding to a low-margin-high-volume strategy, Bellefeuille foresees a substantial rise in product sales and a decline in contribution of carbon offsets to revenues (to 30%) by 2015-16.
BoP-centric product design
Realising the practical difficulties of making rural East African households change their traditional fuel sources, Paradigm Project has not yet forayed into the clean cooking fuel segment. "Solar stoves are still not culturally acceptable since rural African household members tend to have the notion that the meals prepared through solar cooking do not taste as good as meals prepared with traditional fuels," observes Bellefeuille.
In order to incrementally move its consumers up the energy chain, the organisation has launched elbow-shaped rocket stoves, which enhance both heat concentration and fuel efficiency. "The rocket stoves require only 50% of the fuel, which is otherwise used to cook the same meal with an open fire or a traditional charcoal stove ," explains Bellefeuille.
The stoves do not directly boost income generation but they serve as income-enhancing tools. For example, household members can save time on wood collection and focus more on livelihood-related activities. Children, especially young girls, would be able to attend school regularly instead of collecting wood for their families. After taking into account the health hazards brought about by kerosene lamps in power-starved regions, the Paradigm Project is launching solar lamps.
Dynamics of last-mile distribution
Developing distribution networks in African countries can be a challenge due to the lack of infrastructure and geo-political risks. Social enterprises, as a result, cannot use the traditional distribution channels used in developed economies.
In order to deliver its products across remote parts of East Africa, the Paradigm Project has tied up with charter-partners, who in turn, build up a sales force at a regional level. Net margins earned from stove sales are above 40%, out of which the Paradigm Project, charter-partners and resellers share 10-15% each.
The sales staff travel to rural areas and conduct product demos. "We have witnessed an 80% uptake during sales demos," points out Bellefeuille. In order to leverage social networks in rural communities, the Paradigm Project is partnering NGOs, who introduce the sales staff to community leaders. "The NGOs do not market the products but they advocate our organisation," says Bellefeuille. The sales teams also approach MFIs and SACCOs (savings and credit cooperations) to get introduced to borrower groups in order to market the Ezylife stoves. "Once the salespersons make the demos, the borrowers approach their respective MFIs to explore payment options," adds the Paradigm Project CEO.
Rural African women can have an important role to play as influencers and opinion leaders. "Women are receptive to the concept of fuel-saving during product demos and hence, we are working towards creating a sales force, out of which 70% of the staff would be women," points out Bellefeuille. Paradigm Project projects a sales level of 200,000 stoves (in the price range of $20-$30) in Kenya, 35,000-40,000 stoves in Ethiopia and 20,000-25,000 stoves in Rwanda by the end of 2013.
The Paradigm Project also has a presence in Indonesia, Papua New Guinea and parts of Central America.